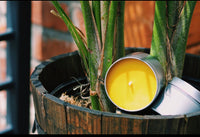 Spirited and balanced, our 100% natural soy candles are designed to make every space memorable. Our dynamic, lasting scents and eco-friendly design reminds you feel nurtured and renewed. The Black Pineapple commits to the quality and personal touch only small batch, hand-poured candles can deliver.
I've been loyal to The Black Pineapple for over a year now! My favorite candle because it's slow burning and a strong smell! I usually have 2-3 going at a time.

B. Katalenas of B.Konnected LLC
The candles are just great! Customer service is top notch! I always feel like a returning friend.

Amy B.
No other candles come in my home! This is a Black Pineapple home now and forever!

The Booker's
These candles are AMAZING! My favorite the pineapple sage, and it fills the room so beautifully and makes everything smell delish. They also are long lasting which I love!!

K. Fletcher of Katie Fletcher Photography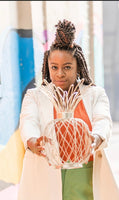 Meet the Creator
New Orleans native, Jasmin White knows spunk and doing what you wanna!
Committed to bringing the same flare and carefree energy to our hand crafted candles aiding in a relaxing and moldable space.
Location
Stores Where We Can Be Found
Akente Express
919 Park Ave W
Denver, CO 802205
Tues - Sat 11am - 7pm
Sun & Mon- Closed